Our passion for performance drives us to always develop the best solutions for our athletes.
As an official sponsor, we work closely with top athletes to optimally meet their needs. Together, we set standards in terms of effectiveness and sustainability.
Be part of our success story and experience for yourself how our products can improve your performance.
Torben Johannesen
Sport: Rowing (German Eight)
Greatest achievements: European Champion 2017-2020, World Champion 2017-2019, Olympic Silver 2021
As an Olympic rower from Hamburg, Torben Johannesen knows that performance and success are the result of hard work and continuous improvement. An important component of his training is a balanced diet, supported with our scientifically optimised nutrients.
By using herbal and bioactive ingredients, Torben can strengthen his muscles, speed up his regeneration and improve his physical performance.
So Torben relies on the benefits of LipoVibes to achieve his goals and improve his performance on the water. Improve your physical performance and feel the energy like Torben Johannesen.
LipoVibes Q10 - support of the cell metabolism
Unit price

(

€299,00

per

100ml

)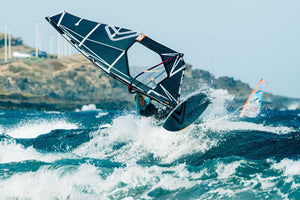 Lina Erpenstein
Sport: Wave
Greatest achievements: 3rd place Windsurf World Cups 2022, European Champion Wave 2019, Junior World Champion Wave 2015
Windsurfing - an impressive fusion of water and wind that captivates people all over the world. This exciting sport combines speed, balance and daring manoeuvres to create a dance-like interplay with the elements.

Lina Erpenstein, a long-time professional windsurfer, has an unparalleled connection to the waves and the wind. She has not only conquered the oceans, but also taken her health and performance to a new level. And the secret behind her unparalleled endurance, breathtaking precision and unstoppable stamina? First and foremost, a lot of work and discipline.
LipoVibes is pleased to be able to complement Lina's efforts with tailor-made micronutrients.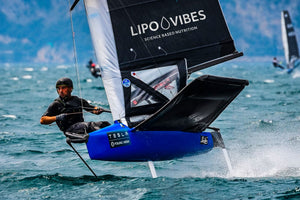 Paul Farien
Sport: Foiling Sailing (MOTH)
Greatest achievements: German Open Winner 2021/2022, Vice European Champion 2021
MOTH is considered one of the newest and most innovative disciplines within sailing. The high speeds and the wind-related physical stress require a pronounced basic fitness. A central aspect of Paul's training routines are not only physical but also mental elements, in order to be mentally ready for the start in changing weather conditions.
LipoVibes is pleased to be able to support Paul in his mission with innovative products.
Paul's opinion of LipoVibes: "When it comes to nutritional supplements, I trust the active ingredients from LipoVibes because I have found that they really work and it is important to me to use products that are completely produced in Germany."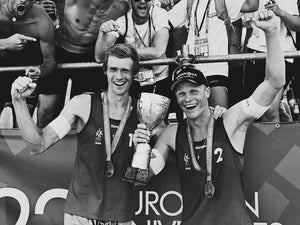 BeachvolleyballteamWolf²
Watch the perfect duo on the sand: brothers Georg and Peter Wolf.
With hard work and tireless dedication, they have worked their way up to become the best beach volleyball players in the country. And the secret to their success? Our scientifically optimised nutrient.
Thanks to our support, they can tackle every match with the necessary power and stamina and thrill the audience with breathtaking actions.
You too can rely on our proven concept and take your performance to a new level.
LipoVibes OPC - natural grape seed extract
Unit price

(

€299,00

per

100ml

)