Die Studienergebnisse:
Eine aktuelle Studie von Wissenschaftlern der Oregon State University konnte nachweisen, dass die Cannabis-Bestandteile CBG und CBD das Eindringen von Coronaviren in die Zellen blockieren. Laut dieser US-Studie binden sich Cannabigerolsäure und Cannabidiololsäure an die Spike-Proteine des Virus. Das wiederum verhindert die Bindung dieser Spike-Proteine an das menschliche Enzym ACE, wodurch der Eintritt in die menschlichen Zellen unterbunden wird.
Die Forscher sehen CBD und CBG Präparate als potenziell wirksame Maßnahme zur Vorbeugung einer Ansteckung. Zusätzlich sind "beide Stoffe nicht psychoaktiv", lösen also keinen Rausch wie THC aus und besitzen ein "gutes Sicherheitsprofil beim Menschen", so der Studienleiter van Breemen in der entsprechenden Pressemitteilung der Studie.
Auf das richtige CBD & CBG kommt es an!
Da CBG und CBD allerdings nur zu einem geringen Teil der eingenommenen Menge vom Körper aufgenommen werden können, sollte beim Kauf darauf geachtet werden, dass die Produkte so optimiert sind, dass eine größtmögliche Effektivität (Bioverfügbarkeit) gewährleistet ist.
In den Mundölen von Lipovibes Pure zum Beispiel ist das CBD und das CBG in winzigen körperverwandten Lipidkügelchen verkapselt. Dadurch kann die Aufnahme durch den menschlichen Körper um ein Vielfaches gesteigert werden.

LipoVibes CBD - natural relaxation aid
Unit price

(

€399,00

per

100ml

)
LipoVibes CBG - for better concentration
Unit price

(

€499,00

per

100ml

)
Higher bioavailability
than conventional products through
special technology
.
Vegan - 100% plant-based
We do not use sugar, gluten,
lactose and genetic engineering
.
Made in Germany
Our products are completely
developed and manufactured in Germany
.
Patented technology
Our LipoMolecule-Technology™ stands for
scientific quality and innovation
.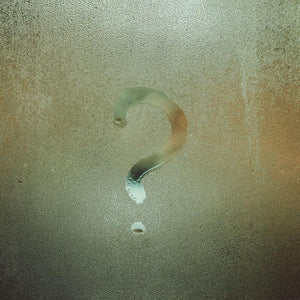 Which products fit me exactly?
Finde weitere Lipovibes-Produkte, die für dich interessant sein könnten. Unser Pure-Builder führt dich in unter 3 Minuten Schritt für Schritt zu den passenden Produkten!

Jetzt den Produktfinder starten