Survive the dark season: How to get through autumn and winter happily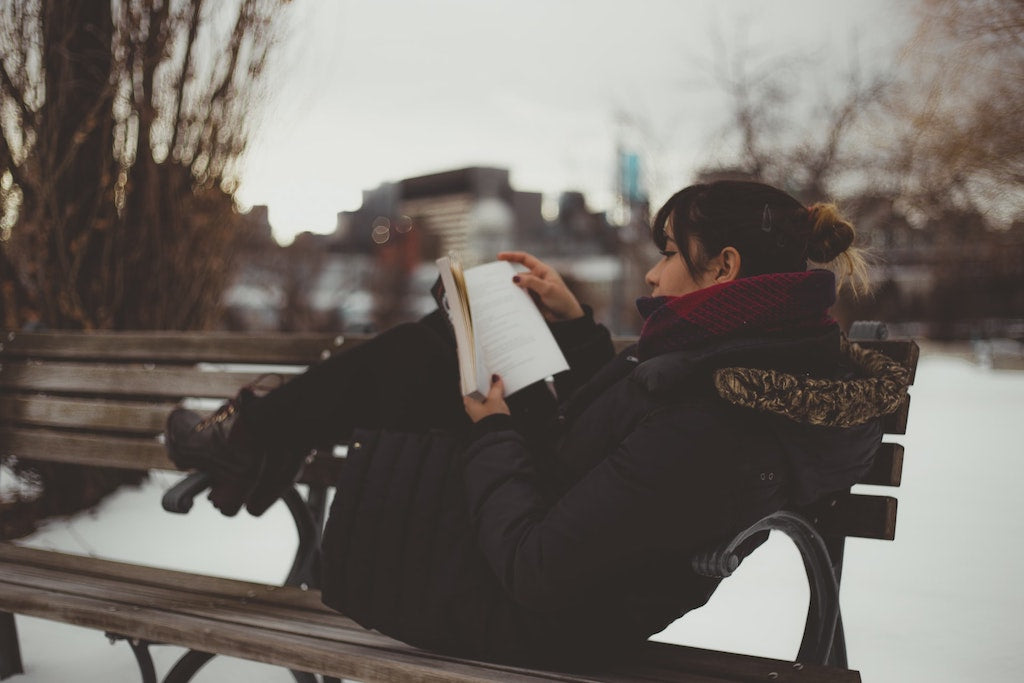 No chance of the winter blues: Here's what you can do to get through the dark season happily.
No chance of the winter blues - 7 tips
You know it: one minute it's summer, the next it's a golden autumn and the next it's here: the dark season. Some are looking forward to snuggling up on the couch with tea and a thick blanket, others are afraid of autumn and winter. Everyone feels differently, for some it even goes so far that they are constantly tired and listless: Oh my, the so-called autumn or winter blues is here!
In this phenomenon, more melatonin, also called sleep hormone, is released by the body. People lack drive because they lack vitamin D due to the lack of light. If you're a true summer person and the dark season always puts a bit of a damper on your mood or overall well-being, the following tips will help you get through fall and winter happily.
1. Fatigue in the dark season: Get out into the fresh air!
To get your circulation going again, fresh air is just the thing for you. A short but regular walk, for example, will do you a lot of good. It's brighter outside than at home, your head will be clear again and your mood will suddenly improve. Half an hour a day in the fresh air is enough, and even if the sun doesn't shine, chances are you'll feel much better afterwards than before. So get out in front of the door!
2. Against flabbiness in the dark season: Regular airing!
The dry air from the heaters causes bacteria and viruses to spread more quickly in your body, which can quickly lead to a cold. That's why you should ventilate your home and work regularly. Fresh air, whether in the apartment, ensures that your mucous membranes receive sufficient oxygen supply again. But that's not all: The supply of fresh air also - in a nutshell - really blows your brain and helps against fatigue and tiredness.
3. With social contacts against the winter blues
By no means should you avoid your friends or colleagues now during the dreary season. In times of pandemic, this may be an additional challenge, but there are ways to be close despite the required distance. After all, neglecting social contacts can be somewhat complicit in the winter blues. Especially when you are listless and listless, you should meet up with friends or have a chat with your colleagues. Getting cozy on the couch is one thing, but staying cooped up all the time is another - so find the right balance for yourself between being alone and maintaining social contacts and friendships.
4. Survive the dark season with physical activities.
It may take some effort, but getting enough exercise in the air will keep your spirits up. Depending on what kind of sports you like to do, you can, for example, go for a short jog through the park or forest. Riding a bike or going to the gym are also ways to escape everyday stress and strengthen your circulation. Or just turn up the music and dance - it doesn't matter what it looks like, as long as it feels good! Even though you may not be able to hear it anymore: If you work up a sweat on a regular basis (and it doesn't matter how, if you know what we mean), you've already done a lot to feel good even in the dark season.
5. Especially important in the dark season: your diet.
When the dark season begins, it is enormously important to pay attention to a healthy diet. Among other things, vitamin C, which is sufficiently contained in citrus fruits, can support your immune system and keep you fit. Spicy food also has its advantages. In the case of colds, the mucus in the bronchial tubes is loosened better, and the spiciness also ensures that the body stays warm longer internally. Vegetables are also an ideal source of vitamin C and help you to get through the dark season not only happy, but above all healthy.
6. Often underestimated: a regular daily routine
Are you "team routine" or "team let's see what comes up?". Both ways of living have their place; after all, we all function differently. But if you generally struggle to motivate yourself during the darker months, a regular routine might be good for you.
Due to the fact that many people lie in bed a lot in winter or sit in front of the screen for too long and don't leave home, they can quickly become sad and melancholic. This is where a daily structure can help. This includes not only fixed working hours, but also fixed breaks that you actually take.
For example, your daily walk or exercise in the fresh air is also part of a regular daily routine. Preferably at the same time every day. Try to introduce rituals - for example, you could always eat at the same time or read a book. The good thing about these daily routines is that you can also find a nice ending in the evening, which in turn has a positive effect on your sleep.
7. Decoration and lighting: Make the dark season simply brighter!
If you want to get through the dark season happily, it is important that you really feel at home in your own four walls. What is always underestimated, but so important for a feel-good ambience, is the right lighting - meaning a warm light, ideally from several light sources that do not only come from above. Also important are green plants, which not only beautify your apartment, but also literally bring some life into the place. Even if you don't have a green thumb, there are plenty of plants, such as cacti or succulents, that don't require much in the way of care, but still give an enormous amount of pleasure.